Russia
Operating company:
MOL-Russ LLC / BaiTex LLC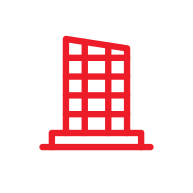 Headquarters: Moscow
Number of employees: ~ 150
2P Reserves (2020 YE):
27 MMboe
Production (2020):
4.4 mboepd
MOL Group acquired BaiTex in 2007 and entered into a strategic partnership with TPAO by divesting 49% of shares in BaiTex in 2014, while remaining the Operator. Baitugan is a mature and compact field in production since 1947, with developed infrastructure, which supports low operating and development costs. The main target of the work program is to mitigate baseline production decline with drillings, well workovers, reservoir pressure support and infrastructure improvement projects.
FIELD DEVELOPMENT PROGRAM
In 2020 development of Baitugan operated field continued. The annual drilling program of 5 drillings (3 horizontal) was successfully conducted. 48 interventions were done during the year part of the well workover program with additional 5 advanced workovers in the reassessment program. Also, the new Field Development Plan was approved by the State Reserves Committee.
PRIORITIES FOR UPCOMING YEARS
Exploit remaining potential from the mature field by continuing the drilling and infrastructure development program and annual well-workover campaign. MOL also continues to focus on the Baitugan Reassessment Project in order to improve recovery.
For details of other E&P operations, please click on the highlighted countries below:
*Gross production number