Hungary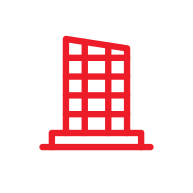 Headquarters: Budapest
Number of employees: ~1100
2P Reserves (2018 YE):
77.5 MMboe
Production (2018):
41.5 mboepd
The Pannonian Basin is the home turf for MOL Group Exploration & Production, having accumulated over 80 years of experience in conventional exploration and field development. Hungary is still the backbone and one of MOL Group's core countries in terms of production and reserves on portfolio level, and a massive contributor to MOL's cash flow generation capability. The extensive geological knowledge of the country and a well-developed existing surface infrastructure supports a sustainable and efficient operation. In the last 5 years, the Production Optimization Program was launched and delivered visible results in value generation.
Exploration Program
MOL Hungary's net exploration acreage covers more than 10,000 km2, focused around three areas: Drava and Zala Basins in the Western part of the country, central Hungary Paleogene representing oil, and various fields in Eastern Hungary near the Romanian border, mainly focusing on gas production. In addition to the existing portfolio, MOL Hungary continually pursues to obtain additional licences. In the latest, 6th Bid round, two new hydrocarbon exploration licences were awarded near Drava and Szeged, bringing exploration licences up to 15.

Production & Field Development Program
MOL Hungary accounts for almost 40% of MOL Group's hydrocarbon production, with more than 950 producing wells. Production is concentrated to South-East Hungary, where ~75% of total production and ~90% of gas production originates. The ongoing field development extensions are focusing on 3 areas mainly: Somogy/Babócsa, Gomba and Mezősas, to realize the reserve potential in these regions.  
Production Optimization
Managing natural production decline is the main challenge of the Hungarian operation. The key objective of the Production Optimization program is to arrest natural decline, put undeveloped reserves into production and realize the remaining exploration potential via accelerated exploration and development activity. Since the start in 2016 the annualized production uplift increased with each year, thus successfully decreasing the impact of the natural production decline. In 2018 the best result was achieved, with an instant production uplift of 5 mboepd.
PRIORITIES FOR UPCOMING YEARS
Keep on generating substantial value and ensure the future of the Hungarian operation by maintaining the current production level and at the same time keeping our unit production cost flat. Furthermore, as a strategic priority, MOL Group is committed to unlock additional reserve potential in Hungary.

For details of other E&P operations, please click on the highlighted countries below: