Kurdistan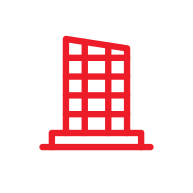 Headquarters: Erbil
Number of employees: ~ 5
2P Reserves (2019 YE):
17 MMboe
Production (2019):
7.6 mboepd
MOL Group entered the Kurdistan Region of Iraq in 2007, where MOL Kalegran (MOL's 100% subsidiary) is partnered with 20% in Shaikan Production Sharing Agreement. MOL also acquired 10% in Pearl Petroleum Company (Khor Mor and Chemchemal fields) in 2009 from Crescent Petroleum and Dana Gas.
Shaikan
The Shaikan oil field is located 60 kilometres north of the regional capital Erbil. The field was discovered by Gulf Keystone Petroleum (GKP) and MOL's subsidiary (Kalegran), and it is one of the largest fields in Kurdistan, with majority of the oil currently being produced from the Upper Jurassic fractured carbonates. The field is currently producing about 35 mboepd (gross), with production being fed to two production facilities. Export was secured through the export pipeline in 2019, eliminating transportation by truck, reducing safety risks and costs. Shaikan field development project is ongoing with the aim of raising the production capacity to 55 mboepd (gross).
Pearl
MOL farmed into Pearl joint venture in 2009. Pearl encompasses the producing gas/condensate Khor Mor field, the Chemchemal gas field and exploration territory in Blocks 19 & 20.
For details of other E&P operations, please click on the highlighted countries below: