Croatia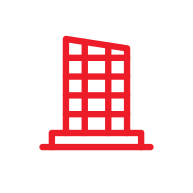 Headquarters: Zagreb
Number of employees: ~900
2P Reserves (2022 YE):
83.5 MMboe
Production (2022):
23.9 mboepd
Croatia is one of MOL Group's core countries in terms of production and reserves on portfolio level where exploration and production activities started in 1952. Since then, more than 45 oil and 30 gas fields were put into operation, around 4,500 exploration and development wells were drilled with total depth of about seven million meters. Currently there are about 1,200 oil and gas wells with more than 3,000 km of various pipelines. Current activities include exploration, development and production of oil, natural gas and condensate.
Besides onshore, there are also offshore operations in the northern Adriatic where production begun in 1999. Currently INA is the sole owner and operator of 10 gas fields since the ENI buyout in 2018, while gas field Izabela is exploited in cooperation with Energean through joint operating company ED-INA.
As of 2022 the Laboratory in Croatia serves as the main lab for the Group in the CEE region, covering the technical support for the development and production of oil and gas processes, creating a professional laboratory reports and studies with data interpretation
The main challenge INA is facing is declining production from its mature fields. The declining trend of domestic crude oil production was reversed back in 2014 through Production Optimization activities. It was rising year-over-year until 2019, when it started to decline slightly again, yet still surpassed the level of production in 2016. Croatian onshore and offshore production contributes around 26% of MOL Group's production.
Exploration Program
In 2022 with the completion of well site restoration for Bačkovica-1 East well, all contractual obligations of the Second Exploration Phase of Drava-02 block have been fulfilled. On block Drava-03, maturation of drilling prospects progressed based on the interpretation and analysis of newly acquired seismic data. Permitting and documentation activities for drilling are ongoing. On Block Sjeverno-zapadna Hrvatska-01, compilation of 3D seismic interpretation and processing, and geochronological studies were completed. After analysing and consolidating all available geological and geophysical data on block Dinaridi-14, including newly recorded magneto telluric data, the compilation of two geological and geophysical (G&G) studies was finished.
Field development and Production Optimization
Jamarica-183 onshore field development well was tested, preparatory measures are currently being taken for permitting. Two field development wells were drilled in 2022, Dravica-3 and Kozarice-43. After the drilling of Dravica-3 well was completed with negative results, preparation of a pre-FEED study and issuance of location permits are currently ongoing for the Zalata-Dravica project. Kozarice-43 well was proven to be dry and thus abandoned, well site restoration is currently under way. The Enhanced Oil Recovery (EOR) program continued with carbon dioxide injection on Ivanić and Žutica fields. On Šandrovac field the EOR pilot project originally initiated in 2020, a series of well workovers, well logging, production and pressure tests were performed. The carbon dioxide injection cycle finished, and water injection started. Data acquisition and testing results will enable future full-field EOR application. As part of the North Adriatic Offshore Development Program, drilling and completion of the second infill well finished, and so Marica D Dir was put into production, just as Ika B-1 R Dir. Drilling and testing finished for four open sea wells: Ilena-2 ver, Ida D-1 ver, Ira-1 dir and Ida D-2 ver. After conducting the FEED study, EPCI and material supply tendering process was initiated. Investigation report about the late-2020 capsizing of Ivana D unmanned offshore platform was finalized, well plug and abandonment to follow as currently contracting and additional preparatory activities are under way. Implementation of the Production Optimization project continued, and within its scope, a total of 62 well workovers were completed in 2022, contributing 1.0 mboepd additional production on an annualized basis.
PRIORITIES FOR UPCOMING YEARS
Carry on with the exploration activities in newly awarded areas, production optimisation and EOR projects in mature fields as well as launch the next development phase of the North Adriatic offshore assets. On top of this we aim to increase our operating efficiency and productivity.
For details of other E&P operations, please click on the highlighted countries below: