Croatia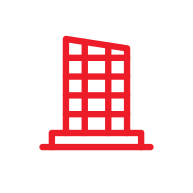 Headquarters: Zagreb
Number of employees: ~1100
2P Reserves (2018 YE):
110.1 MMboe
Production (2018):
32.8 mboepd
Croatia is one of MOL Group's core countries in terms of production and reserves on portfolio level where exploration and production activities started in 1960. Since then, more than 45 oil and 30 gas fields were equipped and put into operation, around 4,500 exploration and development wells were drilled with total depth of about seven million meters. Currently there are about 1,200 producing oil wells with more than 4,000 km of various pipelines and more than 200 producing gas wells. Current activities include exploration, development and production of oil, natural gas and condensate.
Besides onshore, there are also offshore operations in the northern Adriatic where production begun in 1998. Currently, INA, member of MOL Group, is the sole owner and operator in the Northern Adriatic and Aiza Laura Contract areas since the ENI share buyout in 2018, while gas field Izabela is exploited in cooperation with the Italian company Edison through joint company Edina.
The main challenge facing INA is its maturing fields. The declining trend of domestic crude oil production has been reversed in 2014, ever since production is steadily growing through Production Optimization activities and investments in new technologies, while the natural decline in onshore gas production has slowed down.
Exploration Program
Current exploration activities are focused on Drava-02 concession area where exploration program started in 2017. So far, two wells were drilled, Severovci-1 and Mala Jasenovača-1, and the 3D seismic which was acquired in the block is being processed.

Production and Field Development
Croatian production contributes around 30% of MOL Group's production and the hydrocarbons are produced both onshore and offshore.
Production Optimization
There is an ongoing trend in the global oil industry to counteract the natural decline of oil and gas production by revitalising old, partially depleted wells. To do so, on mature fields in Croatia Production Optimization Program was developed and so far it had contributed to the year-over-year increase of onshore oil production over the last 5 years. Throughout 2018, over 90 well workovers were performed and artificial lift systems were optimized through installation of new production equipment and automation.
EOR Project
Enhanced Oil Recovery (EOR) project was first implemented on Ivanić and Žutica mature oil fields with the aim of producing additional hydrocarbon volumes. The project uses a process of alternating carbon dioxide and water injection into mature oil fields, increasing the reservoir pressure and improving oil displacement. It also has an environmental aspect, since considerable volumes of CO2 are injected and stored underground, thus reducing the emissions into the atmosphere.
PRIORITIES FOR UPCOMING YEARS
Ensure reserve replacement and production growth by further expanding our portfolio in Croatia through participating in future exploration tenders and acquiring assets abroad. We are committed to encourage the introduction of innovative approach into current operations and continue production optimization efforts including new EOR projects.
For details of other E&P operations, please click on the highlighted countries below: