Retail
MOL Group currently owns a network of nearly 2,000 service stations under six well-established brands across nine countries in Central Eastern Europe. MOL, Slovnaft, INA, Tifon, Energopetrol and PapOil are all brands within MOL Group. Our networks play a leading role on the Croatian, Hungarian, Slovakian and Bosnian retail markets and represent the premium segment in Czech Republic, Romania and Slovenia. Additionally, we also have a retail presence in Serbia and Montenegro.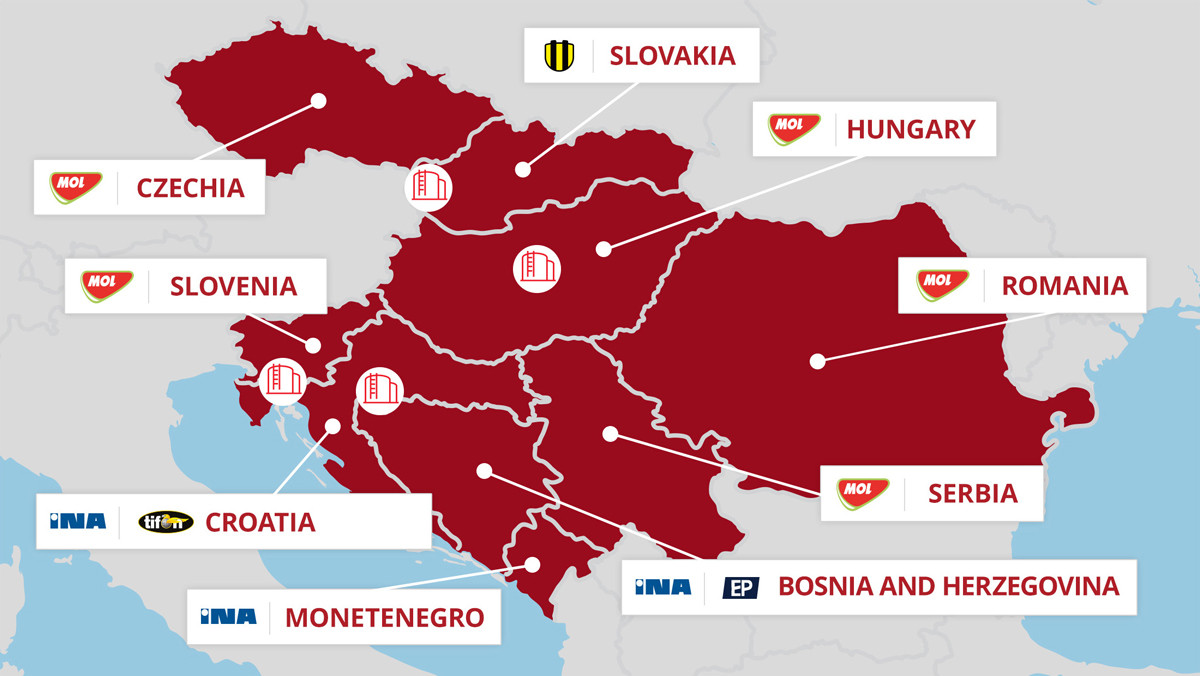 Drive with us! - 100% care with renewed fuel range for the cleaner engine
MOL has always been striving to offer fuels of outstanding quality. From June 2017, we upgraded the fuel offering at our service stations with the launch of MOL EVO and INA Class main grade and premium fuels. Our renewed fuel range is proved to clean the engine and thanks to special additives, the fuels remove existing deposits, prevent deposit formation and provide protection against corrosion.
The latest improvement process is much larger in scale than any previous ones. The new generation of our fuels outperform the European standard quality expectations of their categories, with outstanding results in engine cleaning.
Beyond fuel
Besides maintaining our strong position in fuel retailing, one of our strategic directions is to transform our retail network into multi-purpose service stations and to shift from product-driven to customer-driven operation by building on our market expertise, size and knowledge of our 10 million customers. As our vision is to make people smile on the move, a few years ago we introduced a new retail concept, Fresh Corner, our own convenience brand encompassing top quality coffee, fresh food and everyday groceries.
MOL Group was a pioneer on many regional markets where the Fresh Corner brand was introduced, bringing dairy, pastries and freshly baked bread into the shops, along with a broad gastronomic offer. Top quality coffee was central to the new retail concept at its launch. Today, we sell 1.6 cups of freshly brewed coffee every second!
Currently, we have more than 950 Fresh Corner outlets across the region and the concept is being continuously rolled out. We also do our best to meet the expectations of our customers, therefore we continuously expand the range of products and services at our service stations, while adapting the store formats to specific locations and micro markets.
Making refueling easier with our fuel cards
MOL Group Cards offer tailor-made solutions for unique needs of our customers. Our fuel cards enable cashless purchase of fuel and related products and services in our wide acceptance network in 11 countries in Europe. This convenient solution for the B2B segment simplifies fleet management and helps reduce its operating costs, while ensuring full control of expenses. Besides refueling, MOL Group Cards offer a possibility of toll payment in most European countries, as well as VAT and excise duty refund for purchases abroad.