Production Sites
MOL Group is operating complex, high-quality assets with a total of 20.9 mtpa refining and 2.2 mtpa petrochemicals capacity. The high net cash margin-producing refineries in Hungary and Slovakia benefit from their landlocked geographical locations as well as their well-balanced product and customer portfolios. MOL Group Petrochemicals bring distinct advantages to MOL Group's refineries whilst delivering high-quality products to our customers. MOL is already present in the butadiene market and forward integration into derivatives is in progress, in line with the new long-term strategy, MOL Group is aiming to further expand in chemicals and petrochemicals to become a regional leader.
Click on the site to see the details
Danube
Danube Refinery started its operation in 1965 in Százhalombatta. The refinery belongs to MOL Plc which is one of the largest refineries in the Central and Eastern European region with a refining capacity of 165,000 barrels per day (8.1 million tonnes/year).
Bratislava
Bratislava refinery belongs to SLOVNAFT Plc. with a processing capacity of 124,000 bpd (6.1 mtpa). Slovnaft's refinery operation began in 1957. The refinery is ranked as one of the most complex refineries in Europe due to its high complexity (NCI = 11.5). The petrochemical unit of Slovnaft a.s. in Bratislava (SPC) is incorporated within the refinery and is a part of integrated MOL Downstream.
Tiszaújváros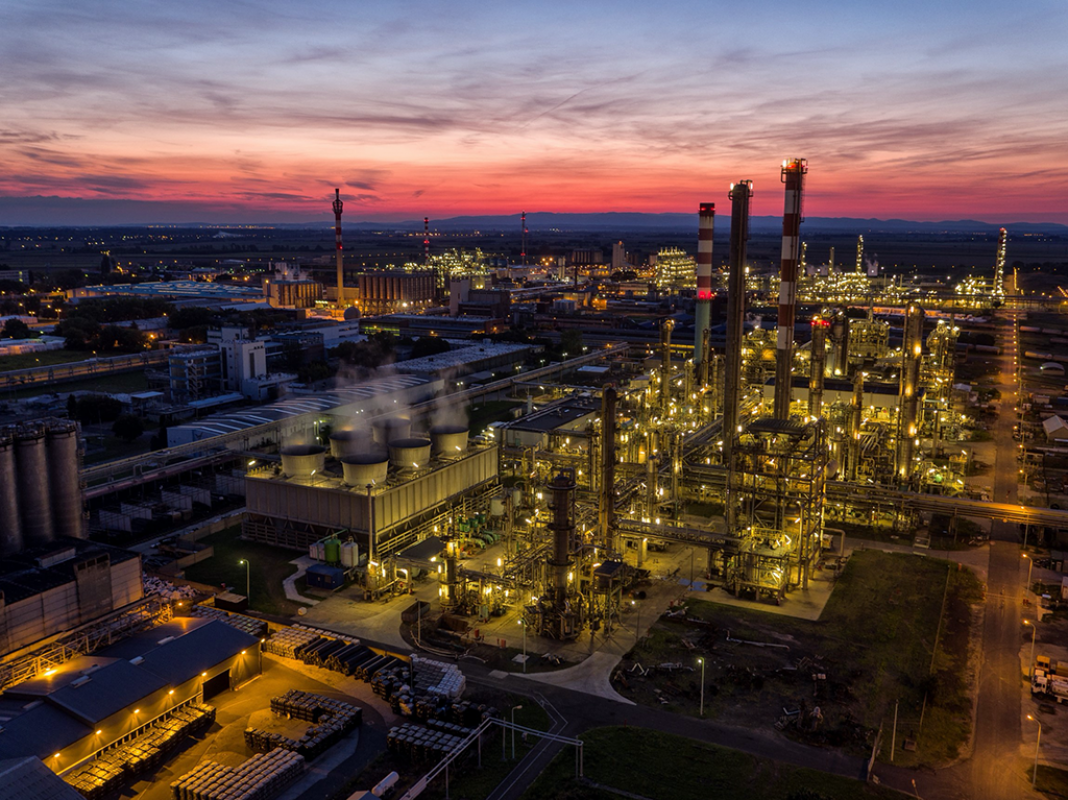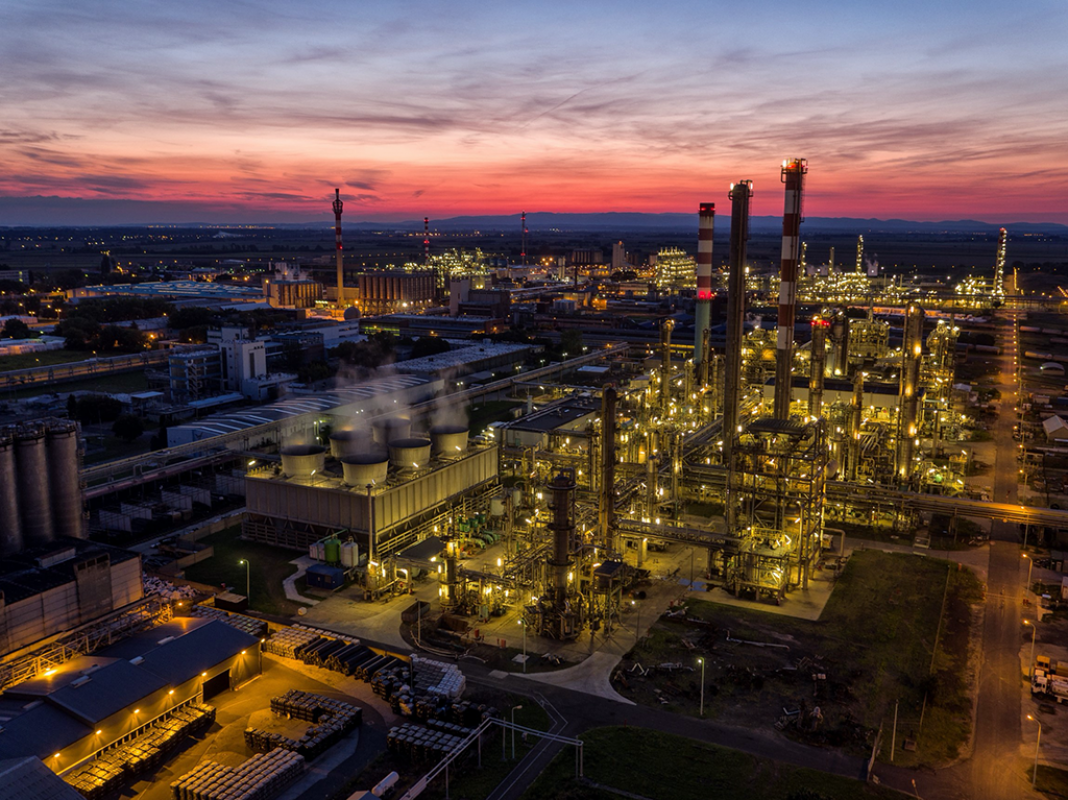 MOL Petrochemicals Co. Ltd. is located in Tiszaújváros, Hungary is a part of integrated MOL Downstream. The company began operations in 1953 and now employs about 1,100 people. There are 2 steam crackers with 660 kt/y ethylene capacity, 5 polymer units with 765 kt/y capacity, and butadiene plant with 130 kt/y capacity on the site. From 2023 the site will expand with Polyol complex
Rijeka
Rijeka Refinery is located in Urinj (Kostrena Municipality) near Rijeka and began operations in 1965. The refinery employs about 560 people, and with a capacity of 90,370 bpd (4.5 mtpa) of crude oil it, is the largest refinery in Croatia. In the past few years, it operates with ta capacity of 62,000 bpd of crude oil and 12,000 bpd of Vacuum gas oil (of which 5,000 bpd is imported). The upgrade of the refinery is ongoing via the installation of a Delayed Coker(DC) unit enabling full conversion and utilization.