Bunker Diesel
Bunker diesel is produced in several depots and refineries located in Hungary, Slovakia and Vienna, and the final product is delivered to the customers through an extended network system. Besides wholesale, MOL Group provides other specific, business-related services at several ports in the region. Our aim is to give high level service in line with the latest international standards covering the production, storage and distribution of bunker diesel to the vessels.
CUSTOMERS
We are present at several CEE ports along the main inland transportation routes. We are providing eco-friendly environmental and financial services for our customers, such as wastewater and oil collection, VAT financing etc.
Our bunker boat is operating 24/7 to satisfy the needs of the river cruiser fleets in several major ports of the Danube. Our services are designed to make the river cruiser business simpler than ever.
MOL bunker diesel is the modern fuel of shipping which meets the requirements of the DIN 51603-1 standard. Our product's low Sulphur content and high flash potential provides a stable working ability in all circumstances. The low Sulphur content significantly reduces the amount of harmful substances discharged into the environment, keeping MOL's bunker diesel as eco-friendly as possible. As MOL's product contains significantly low amount of Sulphur, we are mixing a specific lubricant additive to the bunker diesel to improve the lubricity while keeping all the relevant standards and international requirements.
MOL Group's Bunker diesel activity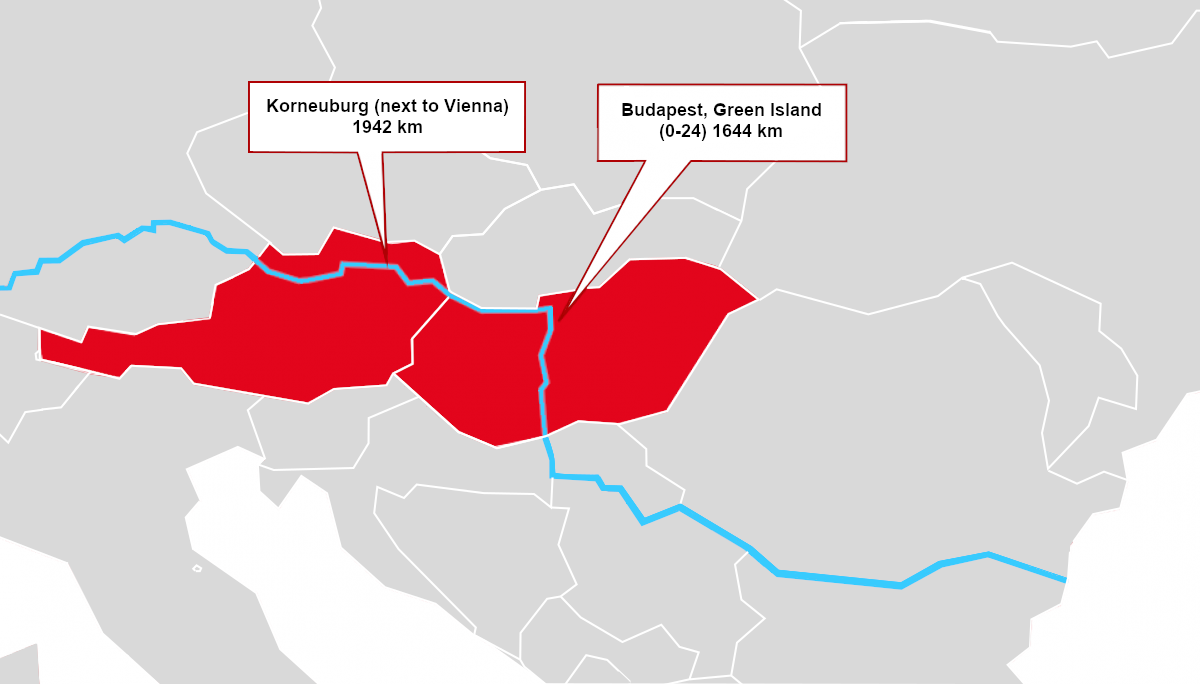 SERVICES
Wholesale
Through our extended and flexible supply network, MOL Group can satisfy any demand along the Danube.
Ship-to-ship service
According to Point g) Subsection 1) Section 13 of the Act CXXVII of 2003 on Excise Duty only those companies can purchase bunker gasoil without excise duty whose vessels are engaged in business activity as passenger ships or as freighters.
Environmental services
Waste-water collection and bilge water disposal is possible at our local partner's (Tanker Port Plc.) pontoon, called Green Island, at Petőfi-bridge, Budapest.
Other relevant services
MOL Plc. is committed to support river logistics business with other, non-sales related service possibilities as fresh water supply, lubricants products, distribution of shipping accessories.
Contact us