Pakistan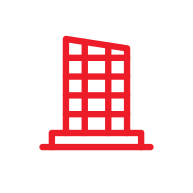 Headquarters: Islamabad
Number of employees: ~400
2P Reserves (2022 YE):
13.1 MMboe
Production (2022):
6.2 mboepd
MOL Pakistan is a fully owned subsidiary of MOL Group, operating in the country since 1999. Pakistan is a key contributor of the international portfolio in terms of production and exploration. MOL Pakistan has working interests in four blocks, of which TAL and Margalla blocks are operated. Furthermore, the company is one of the key condensate, crude oil, LPG and gas producers in the country, contributing to Pakistan's energy supply.
Exploration program
In 2022, processed, reprocessed and merged 3D seismic data interpretation, and prospect generation activities were carried out in operated TAL block throughout the year. An application for exploration licence extension was submitted to the regulator. The successful drilling of Tolanj West-2 development well achieved additional exploration targets. In operated Margala block, Tarnol-1 well was drilled, but plug and abandonment was declared. In the non-operated blocks, the drilling of two further wells were finished. Both Surghar X-1 (Karak block) and DGK-1 (DG Khan block) wells were drilled to target depth, but, without a commercial discovery, plug and abandonment got declared. Post-well evaluations are ongoing for these three wells. Furthermore, one-year extension of Margala's exploration licence was received from the regulator, and a request for further extension has been submitted. Regulatory approval has also been granted for a 30% farm-down in Margala block ownership, to Mari Petroleum Company Limited
Production & Field Development program
In 2022 part of TAL block development, Tolanj West-2 well was successfully drilled, tested, completed, and put into production. While the Maramzai Compression Facility and the Produced Water Treatment and Injection Facility at Makori-03 had been commissioned, the Manzalai Secondary Compression project progressed towards completion as execution reached stage where installation of compressor packages is under way. Preparations of various studies (Tolanj West Simulation, Halini Simulation) concluded; compilation of Makori Deep Reservoir Simulation study initiated. Well workover operations were successfully completed at Manzalai-4 and -5 wells. By completing production optimization jobs at several fields, an incremental production of 0.2 mboepd was realized, annualized and net to MOL.
PRIORITIES FOR UPCOMING YEARS
MOL Pakistan continues to explore and develop the potential of its existing portfolio and further extend its presence in the country. MOL Pakistan is committed to the finalization of ongoing field development activities in Tal Block and the continuation of exploration activities in existing operated and non-operated blocks, while pursuing expansion of our footprint in Pakistan by adding new operated acreages.
For details of other E&P operations, please click on the highlighted countries below: