Pakistan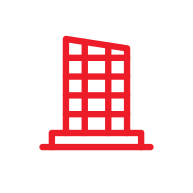 Headquarters: Islamabad
Number of employees: ~400
2P Reserves (2020 YE):
14.3 MMboe
Production (2020):
7.3 mboepd
MOL Pakistan is a fully owned subsidiary of MOL Group, operating in the country since 1999. Pakistan is a key contributor of the international portfolio in terms of production and exploration. MOL Pakistan has working interests in four blocks, of which TAL and Margalla blocks are operated. Furthermore, the company is one of the key condensate, crude oil, LPG and gas producers in the country, contributing to Pakistan's energy supply.
Exploration program
Since 1999, more than ~40 MMBOE reserves have been added to the MOL portfolio through successful exploration drillings within three different blocks. In the operated TAL block, exploration activities are ongoing through application of state-of-the-art technologies (high density 3D seismic, diffraction imaging), in an effort to maximize value by maturing various prospects/leads. The latest discovery of gas and condensate was made in 2020, marking it MOL's 13th discovery in Pakistan and the 10th one in the TAL block.
Production & Field Development program
As a result of key development projects, the operated gross production level in TAL Block reached 90 mboepd (gross) plateau rate in 2018/2019 and working at 79.9 mboepd (gross) in 2020 with 2P reservs at 159.8 MMBOE (gross). The development of the operated TAL Block continued with the tie-in of Mardankhel-3 and Makori Deep-2 wells and with commissioning of the Central Front-End Compression facilities for Makori East, Makori Deep and Tolanj, respectively. Production optimization work at Makori East-05, East-06, Tolanj X-1 and Maramzai-1 wells contributed to extend the production plateau of TAL Block.
PRIORITIES FOR UPCOMING YEARS
Explore and develop potential of existing portfolio in the country. MOL Group is committed to the finalization of ongoing field development activities in the TAL Block and the continuation of exploration activities on existing operated and non-operated blocks.
For details of other E&P operations, please click on the highlighted countries below: