Pakistan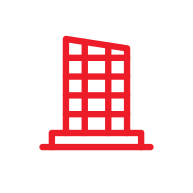 Headquarters: Islamabad
Number of employees: ~400
2P Reserves (2021 YE):
13.5 MMboe
Production (2021):
6.9 mboepd
MOL Pakistan is a fully owned subsidiary of MOL Group, operating in the country since 1999. Pakistan is a key contributor of the international portfolio in terms of production and exploration. MOL Pakistan has working interests in four blocks, of which TAL and Margalla blocks are operated. Furthermore, the company is one of the key condensate, crude oil, LPG and gas producers in the country, contributing to Pakistan's energy supply.
Exploration program
In 2021 the TAL West 3D seismic data processing project was completed, following which interpretation and prospect generation activities began in operated TAL block. Mamikhel South-1 well's tie-in was also completed, and its field development plan was approved by the regulator. Two non-operated exploration wells were spudded, Surghar X-1 in Karak, and DGK-1 in DG Khan block. Since the work program elements were completed in both TAL and Margala blocks, licence extension applications had been submitted for both, and was granted for latter.
Production & Field Development program
As a result of key development projects, the operated gross production level in Tal Block remained at ~80 thousand barrels of oil equivalent per day (MBOEPD) during 2020. The development of the operated Tal Block continued with the tie-in In 2021 part of TAL block development, the Maramzai Compression project continued, and the Manzalai Secondary Compression project started off with detailed design and engineering. The high-speed, diesel-driven water injection facility at Makori West water disposal well has been converted to electric driven, with the aim of conserving energy and reducing carbon footprint. Various reservoir studies completed for Tolanj West, Maramzai and Manzalai-5 while Makori East and Halini studies remained in progress. Preparations started for workover operations at Manzalai-5 well. By completing production optimization jobs at several fields, an incremental production of 0.1 mboepd was realized, annualized and net to MOL.
PRIORITIES FOR UPCOMING YEARS
MOL Pakistan continues to explore and develop the potential of its existing portfolio and further extend its presence in the country. MOL Pakistan is committed to the finalization of ongoing field development activities in Tal Block and the continuation of exploration activities in existing operated and non-operated blocks, while pursuing expansion of our footprint in Pakistan by adding new operated acreages.
For details of other E&P operations, please click on the highlighted countries below: