Kazakhstan
Operating company: MOL (FED) Kazakhstan B.V.

Operating company:
MOL (FED) Kazakhstan B.V.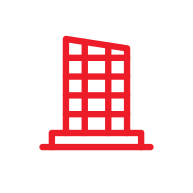 Headquarters: Astana
Number of employees: ~ 5
2P Reserves (2021 YE):
23.5 MMboe
MOL Group is in partnership with KMG EP and FIOC in its joint operational company, Uralsk Oil and Gas (UOG) in the Fedorovskiy exploration block and Rozhkovskoye gas-condensate field, where preparations are currently ongoing for the Trial Production Project.
The decision had been reached in 2021 to release the Fedorovskiy Block Exploration Contract therefore the block relinquishment started, including the abandonment of well U-1. All relinquishment activities including Final Exploration Report, Exploration Database transfer, U-1 abandonment and RoK State Committee Block acceptance complete in Q2, 2022.
Also, activities progressed towards first gas in the Rozhkovskoye block under the gas and condensate production contract. An agreement was reached with the Kazakh Ministry of Energy about the process to conclude the Production Contract Amendment to the Rozhkovskoye Field Development Plan (FDP). Moreover, Final Investment Decision (FID) was reached in September 2021 on the Phase I development of the gas-condensate field, as its pre-requisite Front-End Engineering Design (FEED) was completed. Thus project entered EPCC phase with tender launched in December. Realization of the well completion campaign confirmed productivity of all five wells affected.
*Reserves estimate for sanctioned Phase I development project
For details of other E&P operations, please click on the highlighted countries below: