Kazakhstan
Operating company:
MOL (FED) Kazakhstan B.V.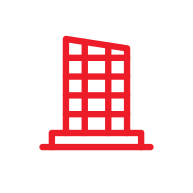 Headquarters: Nur-Sultan
Number of employees: ~5
2P Reserves (2018 YE):
23.5 MMboe
MOL Group is in partnership with KMG EP and FIOC in its Kazakh operation in the Fedorovsky block, where preparations are currently ongoing for the Trial Production Project.
In 2018, a big milestone was achieved in Trial Production Project by signing two key commercial agreements with Nostrum, Gas Sales Agreement and Condensate Processing Agreement. Concept Select Study for Surface Facilities was also completed and provided the foundation for EPCC solution to deliver first gas. MOL Group as the technical leader in the project in cooperation with its partners is delivering the roadmap towards first gas planned at the end of 2020.
For details of other E&P operations, please click on the highlighted countries below: