LUBRICANTS
LUBRICANT DEVELOPMENT IN HUNGARY AND CROATIA
We are proud of our legacy, take inspiration from it and strive to continue our success in the present and future.
R&D tasks performed by our experienced staff deliver professional solutions to your needs.
MOL LUBRICANTS
MOL-LUB is committed to providing a comprehensive product portfolio that meets all lubrication needs and contributes to its customers achieving greater operational efficiency. Therefore, innovation is one of our core values and R&D is a driving force within the company.
From 2017 to 2021, MOL-LUB Ltd invested more than €1,000,000 in further developing its R&D laboratories with more than 1,000 m2 of dedicated laboratory area. Its state-of-the-art equipment makes it possible to carry out hundreds of different methods and evaluations, enabling a nearly complete in-house R&D operation for lubricants and lubricant additives.
We employ six product development chemists and chemical engineers. They are supported in the laboratory by 25 colleagues. In addition to its in-house capabilities, MOL-LUB cooperates with leading vehicle and equipment manufacturers, the world's leading companies in the lubricants and chemicals businesses as well as universities to access the latest technological information first-hand. This allows our engineers to apply the most up-to-date research & development technologies while product developments run continuously to meet the industry's ever-changing needs.
Our strategy is to focus on high added-value specialty products like lubricating greases, additives, and it is what defines the focal points of our long-term R&D program, as well as our commitment to sustainability and an environmentally conscious approach.
To find more its capabilities and services, please visit the homepage of MOL Lubricants.
LUBRICANTS DEVELOPMENT IN INA
With over 130 years of experience, INA MAZIVA has expanded from a small manufacturer to an established regional producer of lubricants and related products. The first lubricant research laboratory was established at Rijeka's Mlaka location mostly focusing on base oil research. Throughout the years another R&D location was established at today's Zagreb location.
Focusing on the development of lubricating oils and greases, INA MAZIVA's research facilities host equipment for mechanical and dynamic tests of various media making the company be among the first in the region for specific types of analyses and development of new products. INA MAZIVA has become the leader in lubricant production in former Yugoslavia.
Today, our R&D team consists of chemists and technicians focusing on the development of new products as well on improving existing ones. Our portfolio contains over two hundred products tackling most lubrication needs. We offer both, "off the shelf" and tailor-made products made according to customer specifications. Our R&D laboratories can help you solve almost any problem you may encounter concerning the lubrication of your machinery. Our quality control laboratory has been accredited since 2006 according to HRN EN ISO/IEC 17025:2017.
To find more its capabilities and services, please visit the homepage of INA MAZIVA.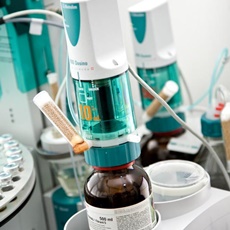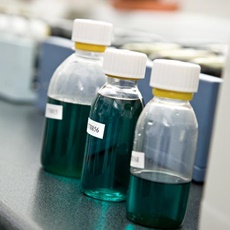 Certification for carbon neutral production since 2020
New soft packaging introduced
Hygi disinfectants fluids
The modernization of equipment in INA MAZIVA d.o.o.
Quality, Environmental Protection, and Health and Safety Management System was recertified in accordance with standards ISO 9001: 2000, ISO 14001: 2004 and OHSAS 18001: 1999.
Investment cycle of production plant modernization was completed.
Oil diagnostics laboratory in Hungary
On-site lubricant service
New plastic packaging production plant started operating.
New polymer additive production plant started operating.
Lubricating grease production
Relocation of the joint business premises to a new location where production commences in phases.
Construction of new facilities begins on today's location, in the Zagreb industrial zone.
Production of technical and lubricating greases in Zagreb
Company "Iskra" began with the production of technical and lubricating greases.
Rijeka Refinery started to produce mineral oils named R.O.M.S.A.
Founded the lubricant factory by Vacuum Oil Company in Hungary
Oil and Lubricant Refinery in Rijeka was founded