United Kingdom
Operating company:
MOL Energy UK Ltd.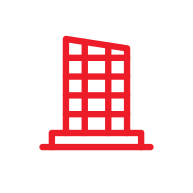 Headquarters: Aberdeen
Number of employees: ~ 10
2P Reserves (2020 YE):
15.9 MMboe
Production (2020):
17.7 mboepd
MOL Group entered the UK in 2014 by acquiring a portfolio of non-operated producing and development assets. Through completion of the three development projects, MOL Energy UK is a significant production contributor to MOL's international portfolio. MOL Energy UK plays an active role in managing the assets in its portfolio through frequent interaction with the Operators and other joint venture partners with a focus on value generation through pursuing investment opportunities and improving operating efficiency.
Catcher
The Catcher, Varadero and Burgman fields are produced through a newly built Catcher FPSO vessel (Floating Production, Storage and Offloading). First oil was achieved in December 2017. The production rates were successfully ramped up in 2018 as final commissioning was completed. Since then Catcher has been able to produce above name plate capacity. In 2020 production was restricted by a lower than expected average uptime of 78% due to unplanned shutdowns caused by issues in the produced water handling system. The Catcher field still contributed almost 60% to the UK production total in 2020.
Scolty & Crathes
The Scolty & Crathes development came on stream in late 2017. In 2020 production from the Scolty and Crathes field was stable and better than originally expected as a result of the pipeline replacement carried out in 2019.
Scott
The Scott production platform operated with high uptime. A curtailed annual shut down program was also completed.
PRIORITIES FOR UPCOMING YEARS
Maximize value from our current asset portfolio, by continuing to focus on high facilities uptimes on the Catcher, Scolty & Crathes and Scott assets, delivering seismic and drilling programs, and continuing to pursue value adding opportunities.
For details of other E&P operations, please click on the highlighted countries below: